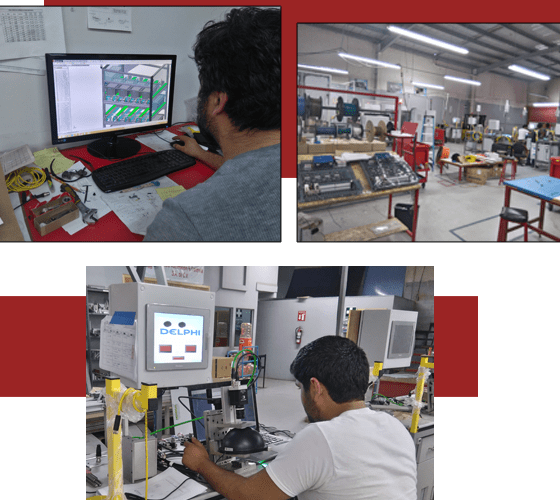 Border Automation Manufacturing de Mexico, S.A. de C.V. was established in Tijuana Baja California in the year 2010, taking part of the Unlimited Electro group and working in collaboration with its subsidiary Unlimited Automation and Controls, S.A. de C.V. as the integration and manufacturing branch.
Unlimited Electro group in search of opportunities coming from industries outside its region and with the objective of providing its clients with equipment integration and machine manufacturing in the automation field, created Border Automation.
Border Automation Manufacturing is a reliable option for our clients, based in the history and acknowledgements of the Unlimited Electro Group in our ability to compromise, provide security, honesty, formality and out outstanding customer service.
The response to our client's necessities, the seriousness and formality with which we confront our challenges, written guaranties, the recognition of the brands that Unlimited Electro represents and the philosophy of the world-class automation, has boosted Border Automation into being the greatest equipment integrator and machine manufacturer  in the state of Baja California, with exceeding 4.6 million USD in sales.
• MISSION
To fabricate products that unite the high standards in machine fabrication in order to satisfy the requirements and needs of our clients.
• VISION
To maintain the credibility and prestige of the Unlimited Electro group based on the company values and client necessities.
•  VALUES
Honesty, formality, compromise and excellent customer service.
• GOALS
The professional development of our personal, to achieve high levels of productivity, quality and market competition in order obtain new working opportunities in the region.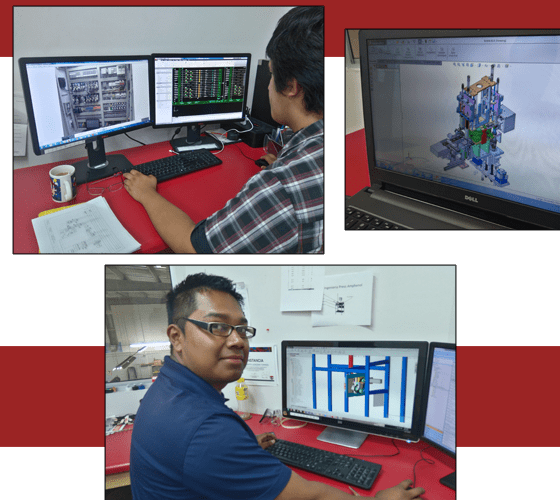 • INTEGRITY
Unlimited Electro group demands the best standard and moral integrity in each individual and the company.  Achieving fair treatment, respect and trust in all levels of the company.
• RESPONSIBILITY
The delivery of the promises made by the company and its employees motivates us to a constant improvement of our actions and operations. Developing a responsible culture in reach of solutions.
•  INNOVATION
We develop equipment & machinery, based on creativity, flexibility & inventiveness, in order to confront our client's necessities & requirements.
• TEAM WORK
We practice leadership that teaches, inspire & promotes an active & continuous participation of the personal, always promote communication & integral participation of the personal in active, effective & open relationships.
BORDER AUTOMATION CURRENTLY HAS A TOTAL OF 46 STAFF MEMBERS COVERING THE FOLLOWING FIELDS:
• 6 Mechanical design for the automation machinery and processes. (Design Engineers)
• 2 Electrical design in e-plan schematic (Mechatronic and Electromechanical Engineers)
• 4 Electrical panel and control integrators (Mechatronic and Electromechanical Engineers)
• 2 Supervision in production areas (Mechatronic and Electromechanical Engineers)
• 1 Process Engineers
• 1 Project management.
• 1 Project products administrator and IMMEX process coordinator.
• 4 Senior mechatronic technicians for mechanic integration.
• 4 Junior mechatronic technicians for mechanic integration.
• 1 Senior welding and structure technician
• 3 Machine tooling technician with more than 20 years' experience.
• 1 Machine tooling and CNC programmer Engineer with more than 6 years' experience.
• 1 Machine tooling coordinator engineer.
• 3 Automation software programmers
• 1 Senior purchasing supervisor with more than 25 years' experience in automation products.
• 2 Junior buyers with more than 3 and 5 years' experience in automation products.
• 1 Human resources (Psychology Graduate)
• 2 person in accounting department
• 1 IT operator in computational systems
• 1 Marketing and software designer as 3D parts printing.
• 2 Import – Export department.